Customer Reviews
96
reviewers would recommend this product
Write a Review
01/25/2023
Benjamin M.

United States
It's close
I really want this to work and for a first run it's not bad. The latch needs a redesign. I have never been able to successfully latch it. Second the collapsible design is great but really hard to keep all the snaps in place when assembled. Third the lid is near impossible to close as the cooler connections are just too tight. It's really close but these need to get fixed.
02/10/2023
Nutshell Coolers
Thanks so much for your feedback, Benjamin! We hear you on the overall tightness affecting the lid, latch, and snaps. It was mostly due to the natural variation in the coconut fiber panels, but we've made the necessary adjustments and are now producing a 2.0 version with all of these issued fixed! So I promise the second run will fetch those missing stars :)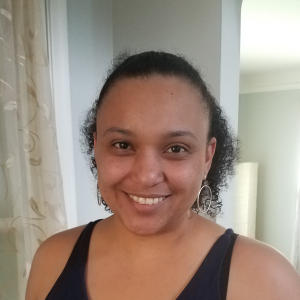 E
12/23/2022
Elisa

United States
I recommend this product
Don't bother putting it away
I love that this cooler folds down to take up less space when not in use and the sustainability of making "one person's trash" useful is amazing. Everyone who has seen my Nutshell compliments the beautiful color and is super jealous of the shoulder strap. We have used it to take ice and drinks to summer barbecues and packed it with snacks for roadtrips, and it has performed flawlessly everytime. I do wish the lid flap snapped down all the way, but that's just aesthetic and doesn't affect the awesome functionality at all. I was worried that we wouldn't use this often enough to be worth purchasing, but honestly we don't even bother putting it away in a cabinet or closet.
10/27/2022
Teresa

United States
I recommend this product
Great day at the park
I've owned my nutshell cooler for some time now, and I'm in love with it. Take it out every so often to go to the park with friends, buy some drinks on the way and keep them cool in the coolest cooler. Love the foldable feature, once we're done I can close it and pack it up, and walk home with a smaller, more collapsed version. Would recommend for any picnics, friend gatherings or park get togethers, high functioning cute cooler!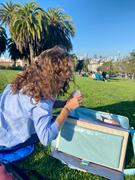 08/30/2022
Rosie T.

United States
I recommend this product
Aesthetics and Function
We are delighted to use our Nutshell in all of our Summer activities. Be on a picnic at the park or on a beach, for boat use, and as a bucket for sodas during parties at home! We love the aesthetics of it and the upcycle design using coconut husks - a waste material that could have been discarded anyway. Except for a minor S closure design adjustment, which will be replaced soon, this cooler hits all the marks, including keeping the cold inside for a long, long time.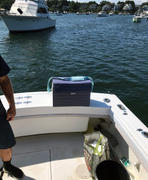 08/31/2022
Nutshell Coolers
Thank you so much for your review and feedback, Rosie! So happy to hear you're enjoying the summer with your Nutshell :)